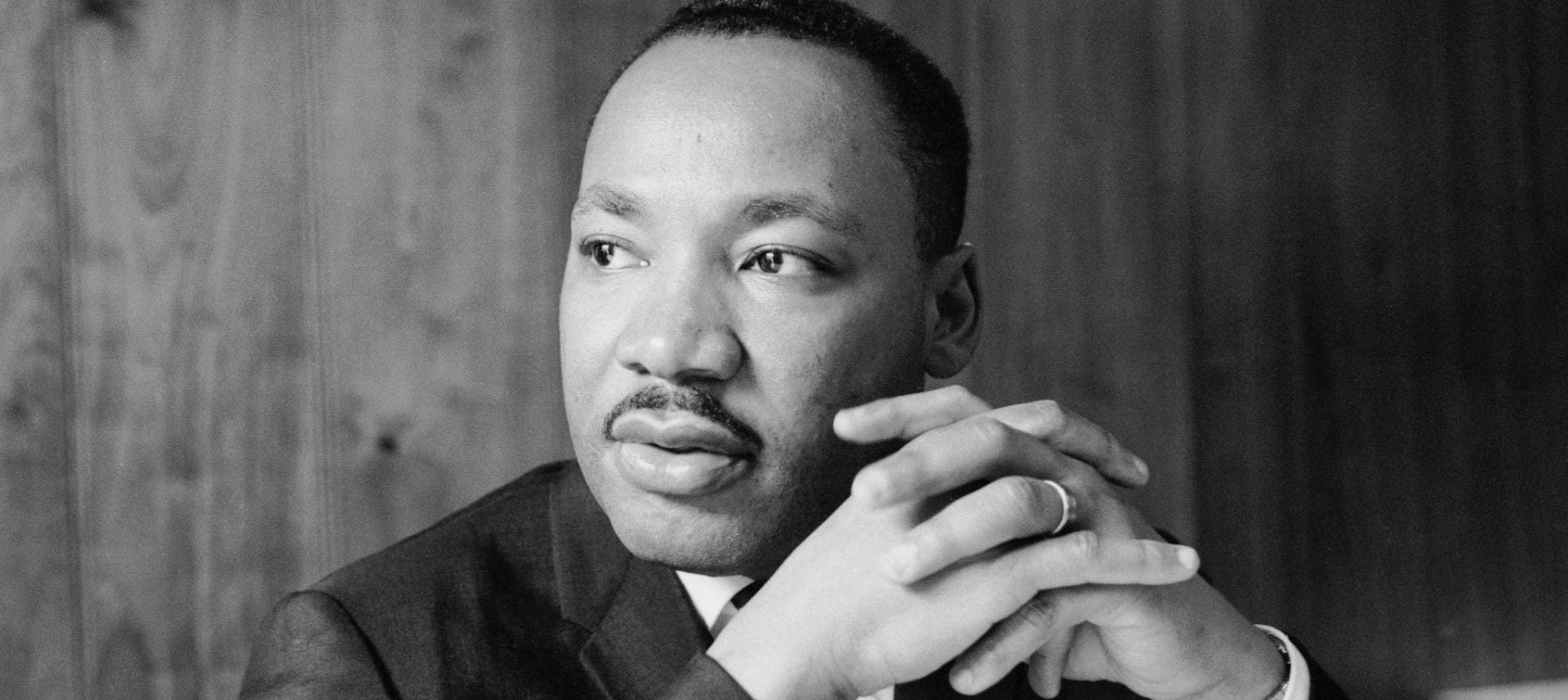 Rev. Dr. Martin Luther King Jr. Vision Awards
In 2018, and in remembrance of the 50th anniversary of the assassination of the Rev. Dr. Martin Luther King, Jr., Providence College established the Rev. Dr. Martin Luther King Jr. Vision Award. This annual award honors individuals or groups who exemplify his teachings and spirit.
The selection committee for this award considers nominees whose scholarship, community engagement, leadership, or service to others has advanced one or more of the principles which Rev. King embodied: social justice, advocacy, equality, human rights, the promotion of faith, and freedom of all people.
The honoree receives a cash stipend, is recognized during the College's Martin Luther King Convocation Celebration Month in February, and has his or her name inscribed on a plaque that is permanently displayed in the Center at Moore Hall. The College's website and other social media channels also include an announcement of the honoree and a description of the qualifications that led to the award.
The deadline for nominations is January 6, 2023
Submit a nomination
Past Recipients
2022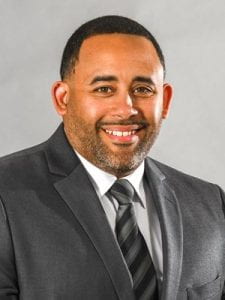 Richard Gomes Jr., assistant volleyball coach at PC since 2019, has worked to mentor and encourage young people of color since his early days playing and coaching volleyball in New Bedford, Mass. At PC, Gomes serves on the PC Athletics Inclusion Committee and participated in the Black Student Athlete Summit in 2020 and 2021. In 2019, he was chosen to receive the national American Volleyball Coaches Association Diversity Award. Gomes has been instrumental in the success of the PC team, helping it achieve a 7-3 conference record in the 2020 season (played in the spring of 2021), which led to the BIG EAST Coaching Staff of the Year Award.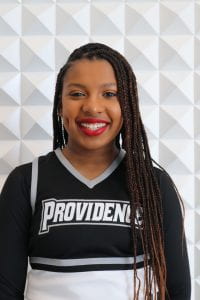 Brianna Harper '22 (Troy, N.Y.) is president of the Footprints Gospel Choir and a mentor for Black Girl Magic, a program that mentors middle school girls in Providence, and Horizons, the support organization for multicultural students. Harper is a member of the Cheerleading Team and serves on the Diversity, Equity, and Inclusion Subcommittee of the Student Athlete-Advisory Council. She has participated in Friar Serve and is a Dirigo Honor Society inductee. A biology major, she researches and studies predatory and prey bacteria with Dr. Laura Williams and is a teaching assistant for microbiology.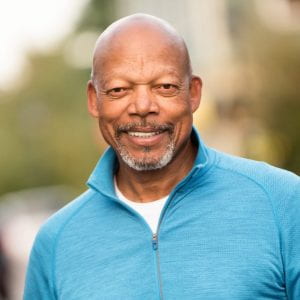 Joseph N. Small Jr. '74, a Martin Luther King Jr. Scholarship recipient, studied English at PC. While working in computer software publishing for Pearson Education and Houghton Mifflin Harcourt, he promoted IT solutions to address the "interrupted formal education" experienced by children in migrant camps in Florida and the Carolinas. After his retirement in 2018, he began a career as an actor, voice artist, narrator, and producer in southeastern Massachusetts. A member of the Screen Actors Guild, he has produced short-form programs to create awareness of DEI and LBGTQ+ causes. His stage name, Joe Collymore, is a tribute to his great-grandfather, who emigrated from Guyana.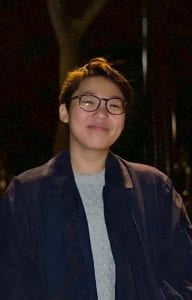 Since arriving at Providence College, Em Teixeira '22 (Newark, N.J.), a biology major, has been a member of S.H.E.P.A.R.D. (Stopping Homophobia, Eliminating Prejudice, and Restoring Dignity), the college's LGBTQ+ support and advocacy organization. As a member of the executive board since 2019, Teixeira helps to plan and host events intended to educate the PC community on LGBTQ+ issues and facilitate Safe Space Trainings for student leaders, faculty, and staff. Teixeira is a mentor in Peer Mentoring Program, which supports first-generation college students, and is treasurer of the Board of Multicultural Student Affairs.
2021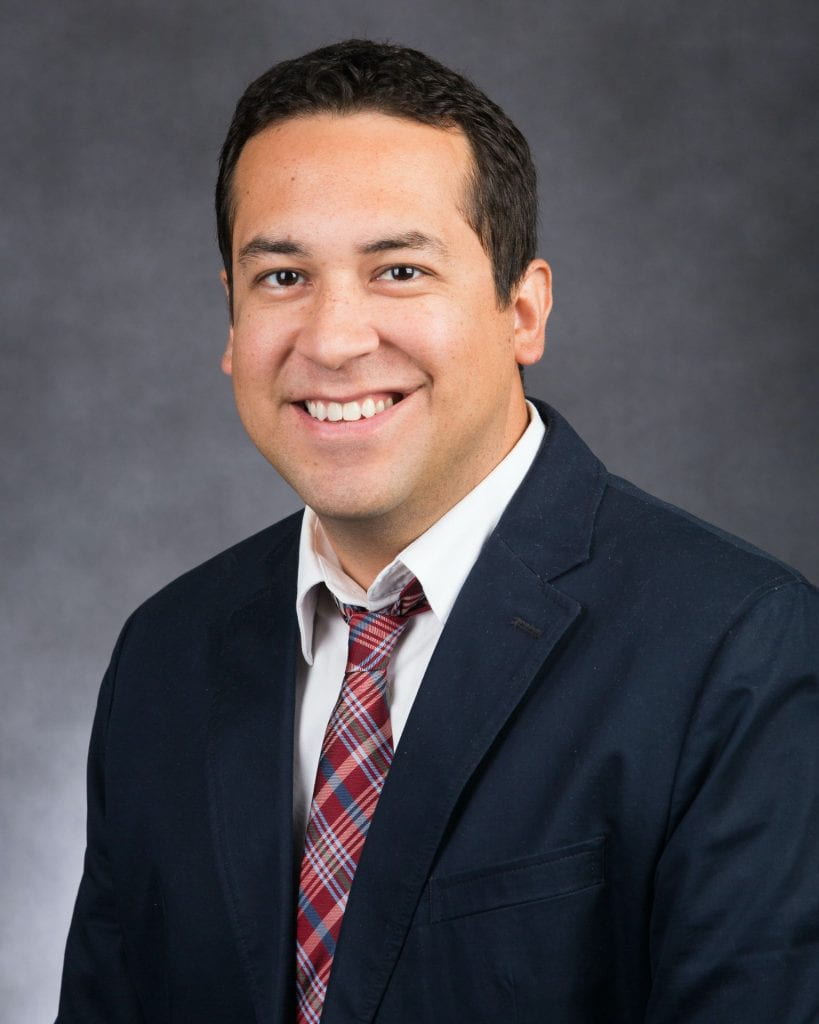 Dr. Saaid Mendoza was born in Chihuahua, Mexico, and moved to the United States at the age of 2. Despite not speaking English, his parents moved the family to Phoenix, Ariz., in search of more opportunities for their children. Their sacrifices and his identity as an immigrant in a predominantly white suburb helped shaped Dr. Mendoza's passion for education and interest in race relations. His academic journey first led him to Houston, Texas, where he attended Rice University and won the William C. Howell Undergraduate Research Award. He then moved to New York City, where he earned his Ph.D. in Social & Organizational Psychology from New York University in 2010 and received the Stuart W. Cook Award for Graduate Research.
After four years at Amherst College, he joined the full-time faculty of the Department of Psychology at Providence College. He is the principal investigator of the Social Perception & Attitudes Lab, which trains undergraduates in how to conduct experimental research on intergroup biases. As a Riccobono Academic Resilience Faculty Fellow, he is an advocate for raising mental health awareness and reducing its stigma in his classes. As a faculty-in-residence for the Office of Institutional Diversity, Equity, and Inclusion, Dr. Mendoza provides educational talks across campus, consults on assessment initiatives, and helps oversee DEI training opportunities for students, faculty, and staff. He lives in Cranston, R.I., with his wife, Jenny, and their two children, Vivi and Mason.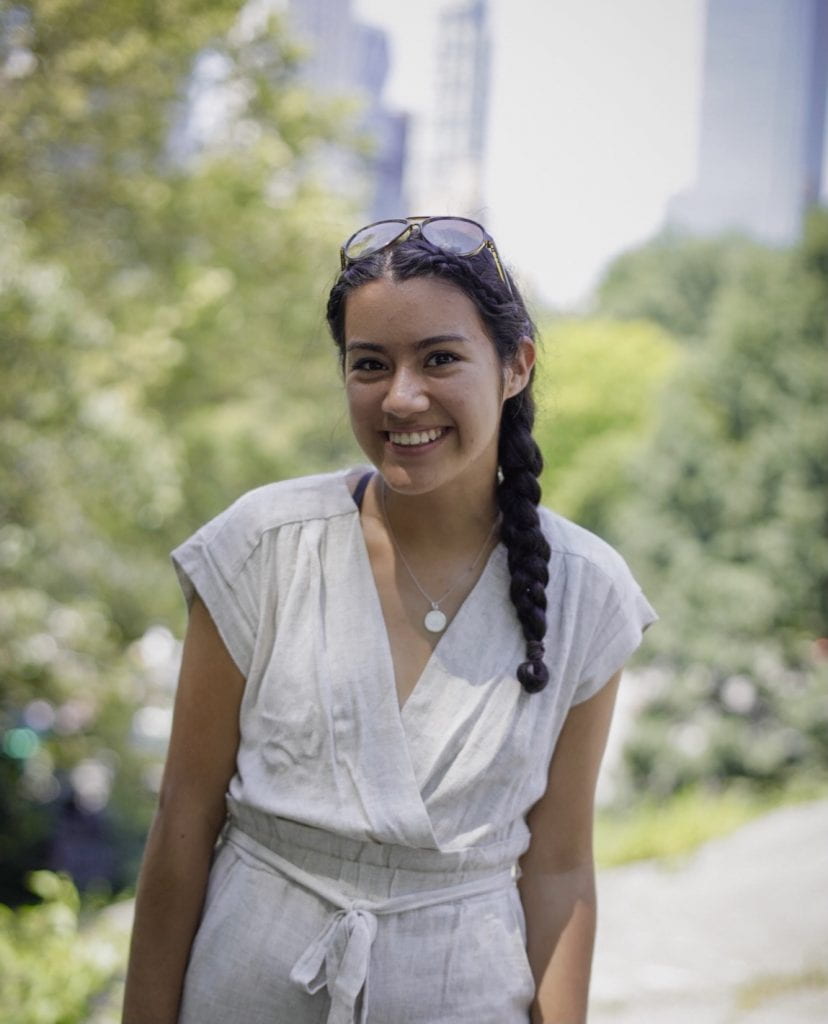 Throughout her time at Providence College, Christina Roca '21 has been involved in student advocacy work. She has been a dream coach for the Transitions Pre-Orientation program for the past three years, serving as a mentor for first-generation and students of color in their transition to college. She was a co-facilitator of a global service-learning course, Global Border Crossings in Tijuana, Mexico, during Spring 2019. Roca not only helped lead the class but also spearheaded fundraising efforts and facilitated on-site reflections.
In the Fall of 2019, she studied abroad in Rabat, Morocco, through the School for International Training's Migration and Transnational Identity Program. As president of the Providence Immigrant Rights Coalition student club at PC, Roca works with fellow members as an advocate for students on campus who are from immigrant families. At the end of her junior year, she was inducted into the Alpha Kappa Delta Sociology Honor Society.
2020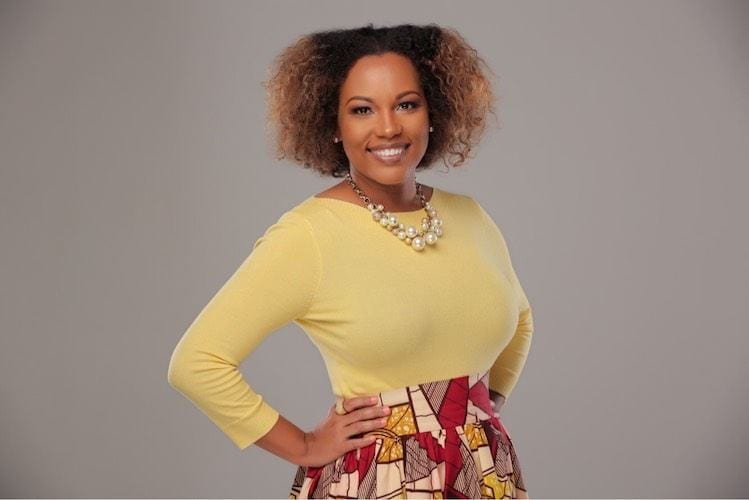 Dr. Terza Lima-Neves '00 is associate professor of political science and chair of the Department of Social and Behavioral Sciences at Johnson C. Smith University, a historically black college in Charlotte, N.C. A native of Cape Verde who moved to Pawtucket, R.I., with her family, she received the Rev. Dr. Martin Luther King, Jr. Scholarship to attend PC, where she studied political science. She is co-founder of the Poderoza Conference, the first international conference on Cabo-Verdean women in the United States. She also founded the Cabo Verdean of the Carolinas Association. She holds a master's degree and a Ph.D. from Clark Atlanta University. Her research and scholarship focus on international politics, global gender studies, and the modern African diaspora in the United States. She is married and the mother of two children.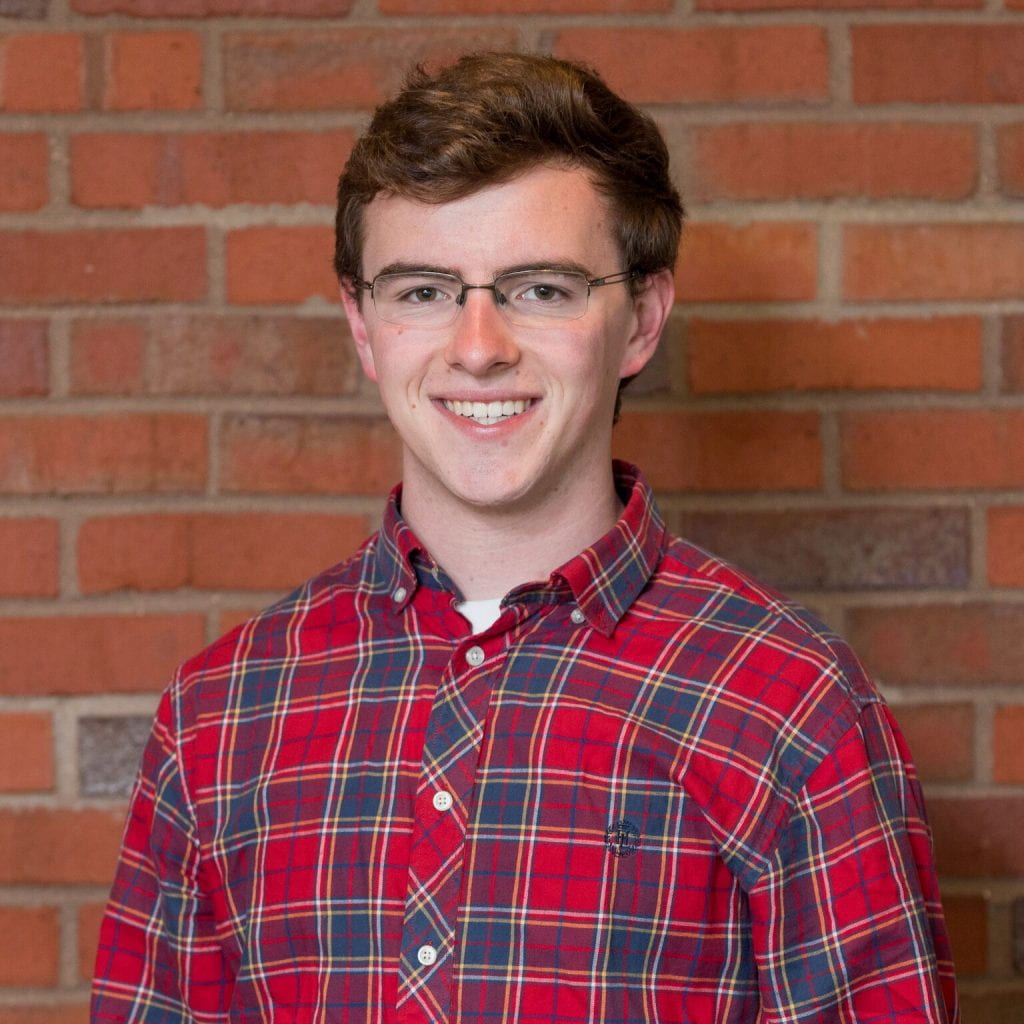 John "Jack" Murphy '20, a social work and Spanish double major from Brunswick, Maine, has been involved in service since his arrival at Providence College. He was awarded a Father Philip A. Smith, O.P. Fellowship for Study and Service Abroad to spend the summer of 2018 in Rivas, Nicaragua, with the Dominican Friars, teaching English and environmental awareness to students. In the summer of 2019, he received a Veritas grant to intern with Progreso Latino in Central Falls, R.I., and helped organize the "Lights for Liberty" rally at the State House. He volunteers as a student escort and bilingual tutor at Harry Kizirian Elementary School in Providence, serves meals at a local men's shelter, became a peer minister for students studying abroad, and took part in a Global Service and Solidarity course trip to Guatemala. He has applied for a Fulbright fellowship to teach in Paraguay.
The Organization of Latin American Students is a campus-based, student led organization whose goal is to make LatinX students feel at home at Providence College. Founded in the 2008-09 academic year, OLAS has sponsored events to create a more inclusive culture on campus. Each year, the organization hosts a Latin Expo and a Día de los Muertos celebration. Its Café con Leche series supports and facilitates conversation about race, mental health, disability, gender, and religion in a safe and open forum. The board members strive to be dedicated, passionate, and hardworking leaders who advocate for social justice, equality, and universal freedom for underrepresented groups across campus.
2019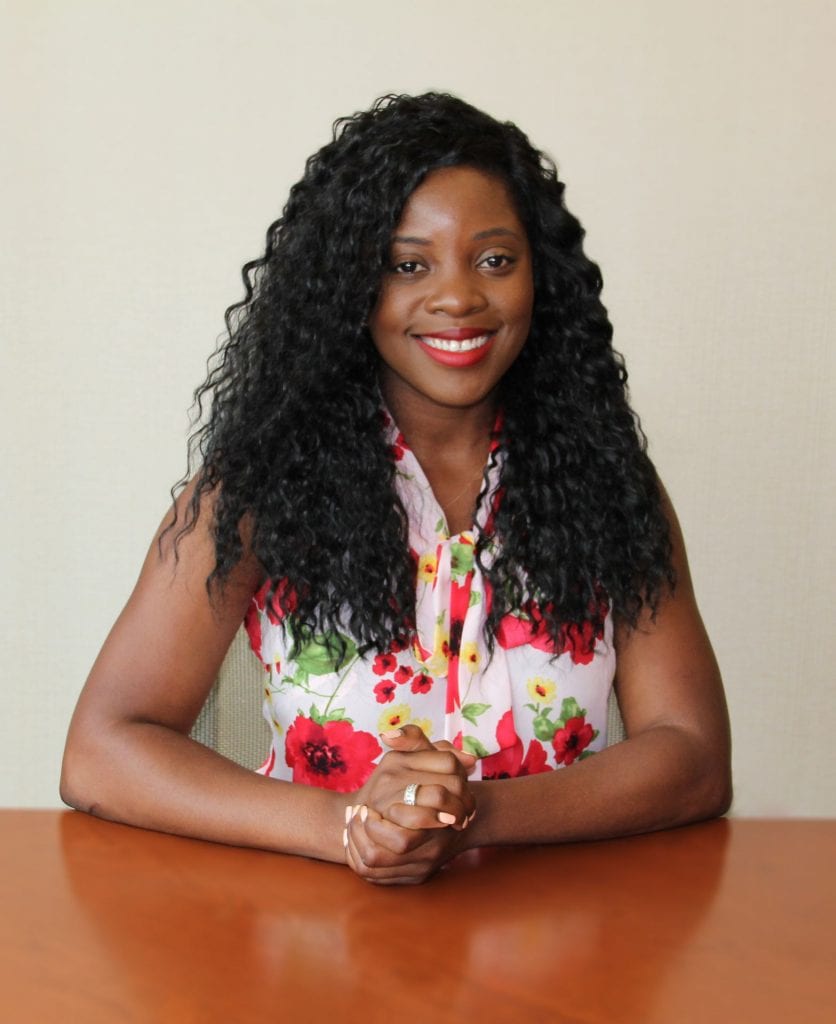 Jillian Rose '04, who majored in social work and health policy & management at PC, is the director of community engagement, diversity, and research at the Hospital for Special Surgery in New York City. In 2018, she received the Distinguished Educator Award from the Association of Rheumatology Health Professionals for her work training health professionals to improve care and to change outcomes for patients of color. Rose has master's degrees in public health and social work. She is a doctoral candidate in health education at Columbia University.
2018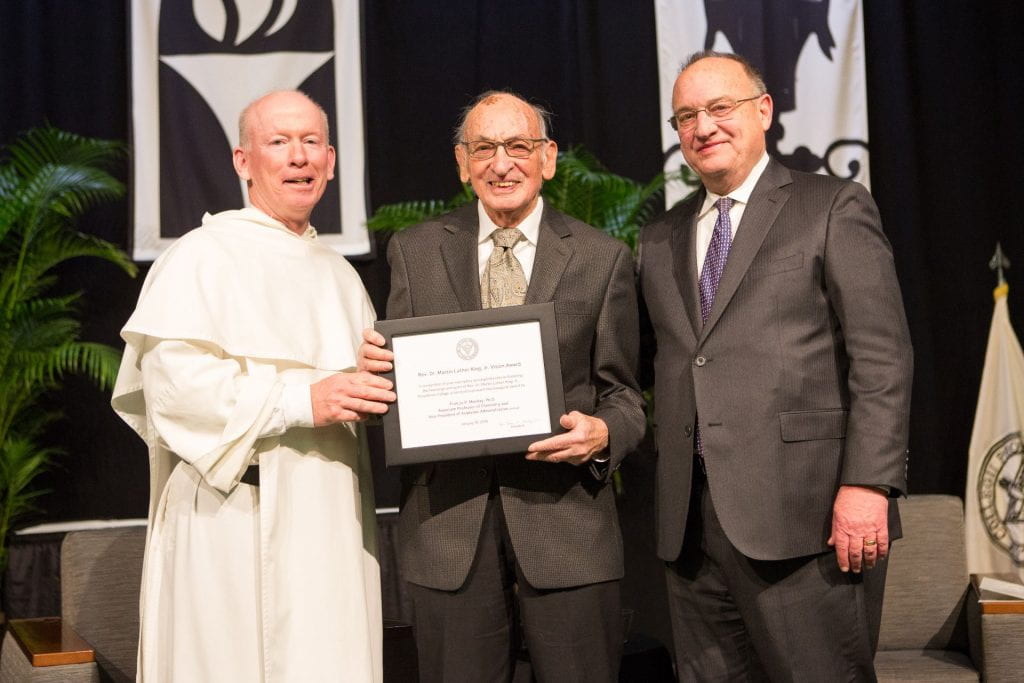 The first MLK Vision Award was presented to the late Dr. Francis P. MacKay, retired associate professor of chemistry and former vice president for academic administration, and posthumously to Dr. Rene M. Fortin '55, professor of English; Dr. Mark Rerick, professor of chemistry; and Rev. Robert A. Morris, O.P. '46 & '82Hon., former executive vice president and the first director of the MLK Scholarship Program. The four faculty members and administrators founded PC's Martin Luther King Scholarship Program in 1968 to honor Dr. King's legacy by providing opportunities for black students to attend PC. Faculty contributed a portion of their salaries to the fund by payroll deduction. Eventually, the College matched their efforts and raised additional money.