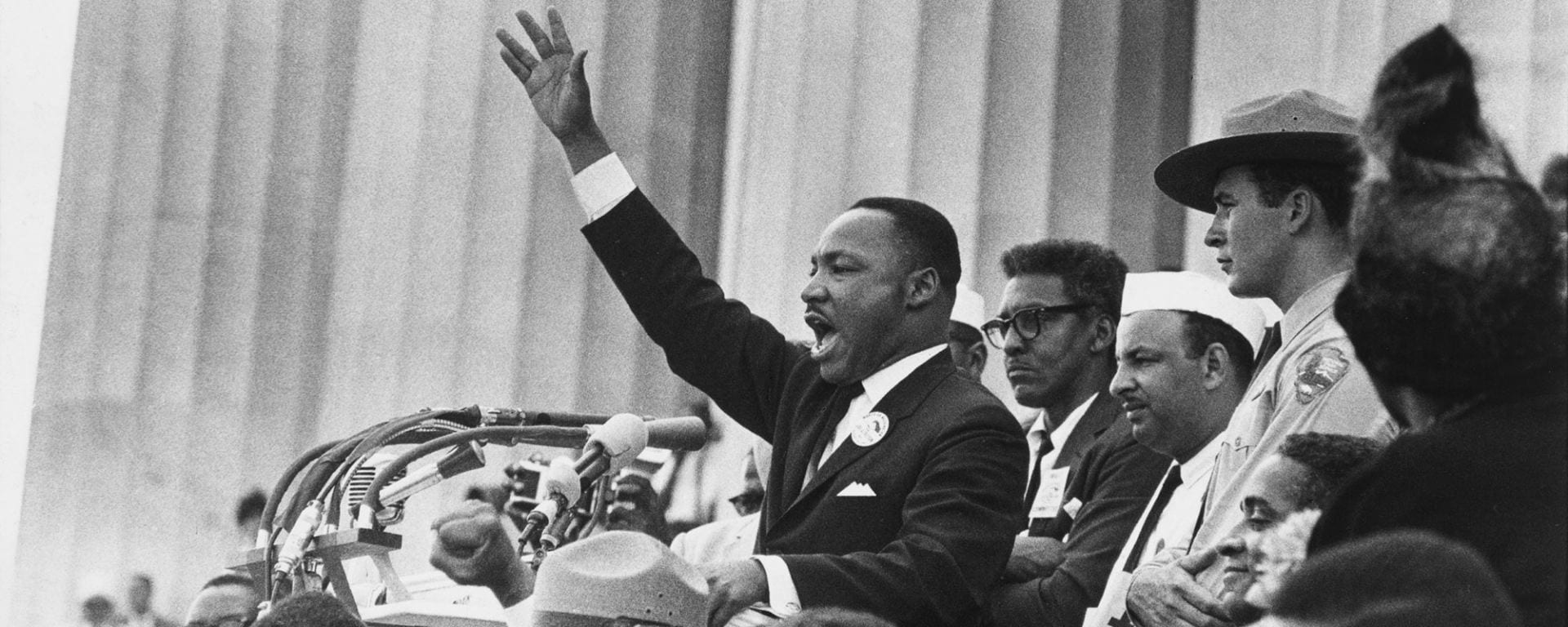 Site Home
>
Rev. Dr. Martin Luther King, Jr. Convocation 2020
Rev. Dr. Martin Luther King, Jr. Convocation 2020
MLK Convocation Week
January 20 – 24, 2020
Join us to celebrate the "God-given dignity, freedom, and equality of each person" during PC's third annual Rev. Dr. Martin Luther King, Jr. Convocation Week. PC students, faculty, staff, and alumni, as well as the local community, are invited to attend and reflect on topics of race, religion, social class, gender, sexual orientation, and community, along with art, music, food, and fun. These programs will enhance the diversity of learning experiences and foster a more globally literate academic community.
Schedule for 2020
Monday, Jan. 20
MLK Day of Change | 1:00 p.m.
The Center at Moore Hall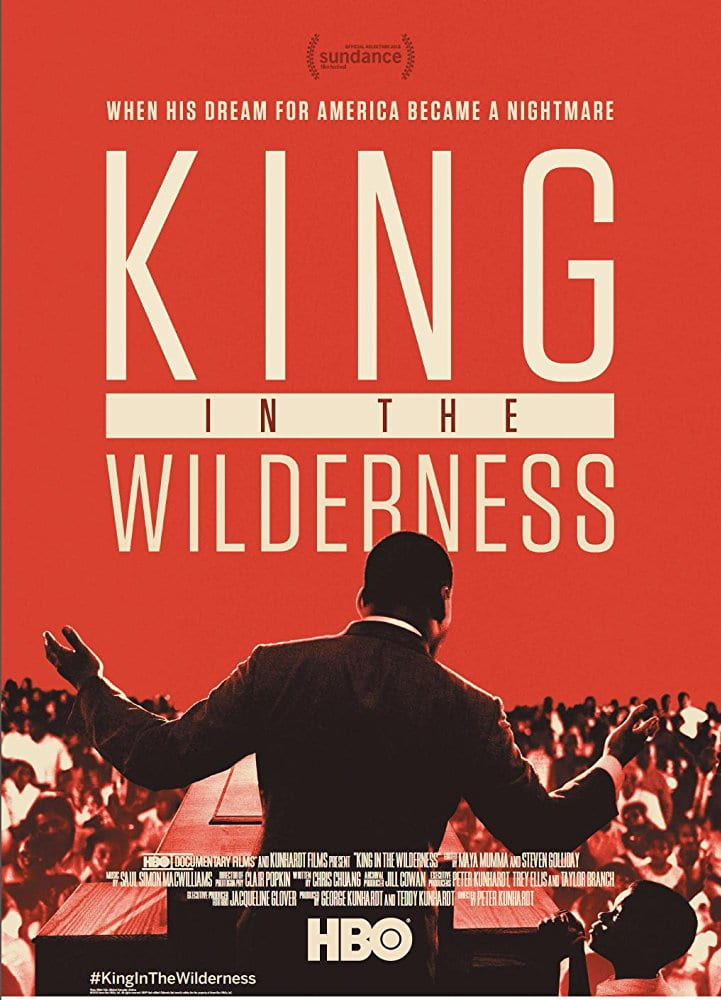 On MLK Day, Providence College will celebrate the work and themes of Rev. Dr. Martin Luther King, Jr. starting with two in-depth workshops taking place from 1 to 3 p.m. and concluding with a documentary and discussion of Dr. King, from 3:30 p.m. to 6:00 p.m. The workshop topics include Economic Inequity facilitated by Class Action and Criminal Justice and Mass Incarceration facilitated by The Non-Violence Institute. The workshops will conclude with a screening of King In The Wilderness and a talk back session facilitated by The Non-Violence Institute on how Dr. King's work connects to contemporary issues. It will be an afternoon full of education, connection, and inspiration to continue Dr. King's work toward justice and equity.
Register now
Tuesday, Jan. 21
MLK Prayer Vigil | 7:00 p.m., reception to follow
St. Dominic Chapel
The MLK Prayer Vigil has been a longstanding tradition at Providence College. A collaboration with the Office of Mission and Ministry, Office of the Dean of Undergraduate and Graduate Studies, and the Multicultural Scholarship Program, this campus-wide program is an opportunity to remember the life of Rev. Dr. Martin Luther King, Jr. through song, preaching, music, and readings from Scripture and excerpts from Dr. King's sermons and speeches. Martin Luther King was a man who believed deeply in the good news of Jesus Christ, and it was the Gospel that largely impacted Dr. King's work in efforts to promote peace, justice, and equity for all people, no matter their race, ethnicity, or creed. We gather together in prayer at this vigil to honor the legacy, teaching, and faith of Dr. King. In doing so, we ask for God's blessing upon our campus community – that God's love would heal any and all wounds of injustice, that we would be led to see the authentic Truth that sets us free, and that our community may be a haven of peace and concord among all faculty, staff, and students. Throughout the days' events leading up to the prayer vigil, a basket will be made available with paper and pencils for community members to write intentions to be held in prayer at the vigil. An additional opportunity to include prayers in the basket will be made available at the beginning of the vigil. During the vigil, the basket will be brought to the foot of the altar so that the prayer intentions of the community will be remembered by all.
Wednesday, Jan. 22
A Student Celebration of Rev. Dr. Martin Luther King, Jr. | 6:30 p.m.
'64 Hall, Slavin Center
As we come together to celebrate the legacy of Rev. Dr. Martin Luther King, Jr., we have decided to center the Student Celebration around the hidden talents within our community. Martin Luther King stated, "People fail to get along because they fear each other; they fear each other because they don't know each other; they don't know each other because they have not communicated with each other." Therefore, with the hidden talents around campus, let us come together and learn more about each other. It will be a night filled with fun, laughter, and talent.
Thursday, Jan. 23
MLK Humanities Forum | 3:00 p.m.
'64 Hall, Slavin Center
Philip A. Goduti, Jr. '98G
Adjunct Assistant Professor of History at Quinnipiac University
Dr. King's Vision of Hope: Confronting Injustice, Poverty, and War
Philip A. Goduti, Jr. is a teacher, professor, historian, author, media consultant and a proud Providence College alumnus. He has been an Adjunct Assistant Professor of History at Quinnipiac University and a full-time history teacher at Somers High School in Somers, CT for the past twenty years. He was recognized as the 2002 Outstanding Faculty Member at Quinnipiac University, 2017 Somers Public School Teacher of the Year, and most recently 2020 Daughters of the American Revolution Outstanding Teacher of American History for the state of Connecticut. Goduti has published books and articles examining the history of civil rights and United States foreign policy in the 1950s and 1960s. In his most recent book is RFK and MLK: Visions of Hope, 1963-1968 (2017) he argues that the rhetoric of RFK and MLK, in the wake of the Kennedy assassination, helped shape a new American society, empowering young people and confronting civil rights, poverty, and the Vietnam War.
This forum will examine how The Reverend Dr. Martin Luther King, Jr. used emotion through powerful rhetoric and non-violent action to confront injustice in the segregated south, poverty in the inner cities, and the emerging war in Vietnam. Despite the growing forces that contradicted his endeavor, his dream of equality and peace was filled with hope. His commitment to non-violent direct action coupled with his beliefs in Christianity blazed a path for others to follow in his footsteps. As we reflect on his legacy, we will use his vision to navigate these same issues that continue to plague this nation in the 21stcentury. How can his approach inspire others to combat injustice, poverty, and war in our time in order to make his "Dream" a reality?
Friday, Jan. 24
Rev. Dr. Martin Luther King, Jr. Convocation | 4 – 6 p.m.
Peterson Recreation Center
As part of MLK Convocation Week, the entire PC community is invited to the third annual Rev. Dr. Martin Luther King, Jr. Convocation on Friday, Jan. 24, 2020.
4 – 5 p.m. Convocation 
5 – 6 p.m. Reception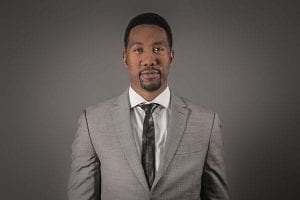 Keynote Speaker:
Providence College is thrilled to welcome Ndaba Mandela, grandson of Nelson Mandela and founder of the Africa Rising Foundation, as our keynote convocation speaker. Ndaba Mandela has dedicated his life to continuing his grandfather's legacy and carrying his message of freedom. He is the author of Going to the Mountain: Life Lessons from My Grandfather, Nelson Mandela, and is currently organizing the 95th celebration of Nelson Mandela Day.
The event will also feature the presentation of the MLK Vision Award to Dr. Terza Lima-Neves '00, John Murphy '20, and the Organization of Latin American Students (OLAS).
About the MLK Vision Award Recipients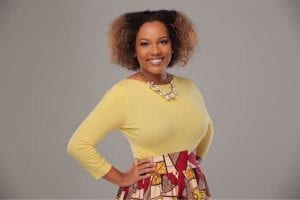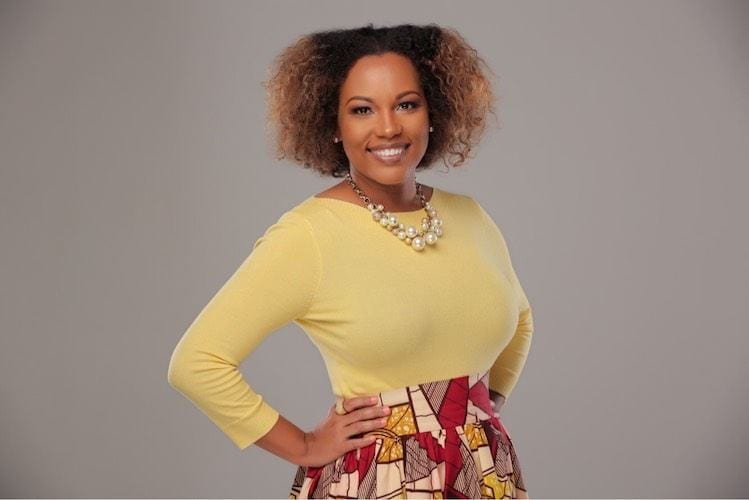 Dr. Terza Lima-Neves '00 is an associate professor of political science and chair of the Department of Social and Behavioral Sciences at Johnson C. Smith University, a historically black college in Charlotte, N.C. A native of Cape Verde who moved to Pawtucket, R.I., with her family, she received the Rev. Dr. Martin Luther King, Jr. Scholarship to attend PC, where she studied political science. She is co-founder of the Poderoza Conference, the first international conference on Cabo-Verdean women in the United States. She holds a master's degree and a Ph.D. from Clark Atlanta University. Her research and scholarship focuses on international politics, global gender studies, and the modern African diaspora in the United States. She is married and the mother of two children.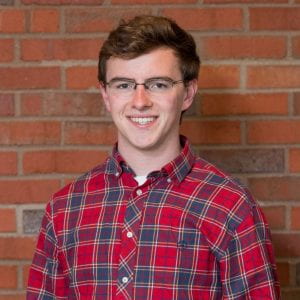 John "Jack" Murphy '20, a Spanish and social work double major from Brunswick, Maine, has been involved in service since his arrival at Providence College. He was awarded a Father Philip A. Smith, O.P. Fellowship for Study and Service Abroad to spend the summer of 2018 in Rivas, Nicaragua, with the Dominican Friars, teaching English and environmental awareness to students. In the summer of 2019, he received a Veritas grant to intern with Progreso Latino in Central Falls, R.I., and helped organize the "Lights for Liberty" rally at the State House. He volunteers at Harry Kizirian Elementary School in Providence, serves as peer minister for students studying abroad, and took part in a Global Service and Solidary course trip to Guatemala. He has applied for a Fulbright fellowship to teach in Paraguay.
The Organization of Latin American Students is a campus-based, student-led organization whose goal is to make LatinX students feel at home at Providence College. Founded in the 2008-09 academic year, OLAS has sponsored events to create a more inclusive culture on campus. Each year, the organization hosts a Latin Expo and a Día de los Muertos celebration. Its Café con Leche series supports and facilitates conversation about race, mental health, disability, gender, and religion in a safe and open forum. The eight board members strive to be dedicated, passionate, and hardworking leaders who advocate for social justice, equality, and universal freedom for underrepresented groups across campus.
If you are a person with a disability and require an assistive device, service, or other accommodation to participate in this event, please contact the Central Reservations Coordinator (401-865-2070; M-F 8:30 a.m. – 4:30 p.m.) well in advance of this event.
Videos from Last Year's MLK Convocation Week Events
Second Annual MLK Convocation
MLK Humanities Forum Featuring Nikole Hannah-Jones
MLK Convocation Committee
Nancy Kelley '05SCE, Co-Chair
Office of the President
Dr. Wanda Ingram '75, Co-Chair
Office of the Dean of Undergraduate and Graduate Studies
Taiwo Adefiyiju-Monwuba '14
Office of the Dean of Students
Goodness Adekoya '19
Dr. Christopher Arroyo
Department of Philosophy
Kathleen Baer '79
Office of Institutional Advancement
Rev. Peter Batts, O.P.
Department of Theology
Natalia Bauermeister '21
Tara Baxter
Office of Institutional Advancement
Quincy A. Bevely
Office of the Dean of Students
Dr. Kendra Brewster
Office of Public and Community Service Studies
Deirdre Driscoll-Lemoine '98G
Office of Institutional Advancement
Dr. Raymond F. Hain
Department of Philosophy
Jill LaPoint
Athletic Administration
Kalan Lewis '17
Office of Institutional Diversity, Equity & Inclusion
Melissa Mardo
Feinstein Institute for Public Service
Dr. Rosemary Mugan '98
Personal Counseling Center
Dr. R. Alex Orquiza
Department of History
Robert Pfunder
Office of Mission and Ministry
Pamela Tremblay
Campus Ministry
Margaret Valton
Student Activities and Cultural Programming
Rev. Michael Weibley, O.P.
Campus Ministry
Jacqueline M. White
Office of Financial Services