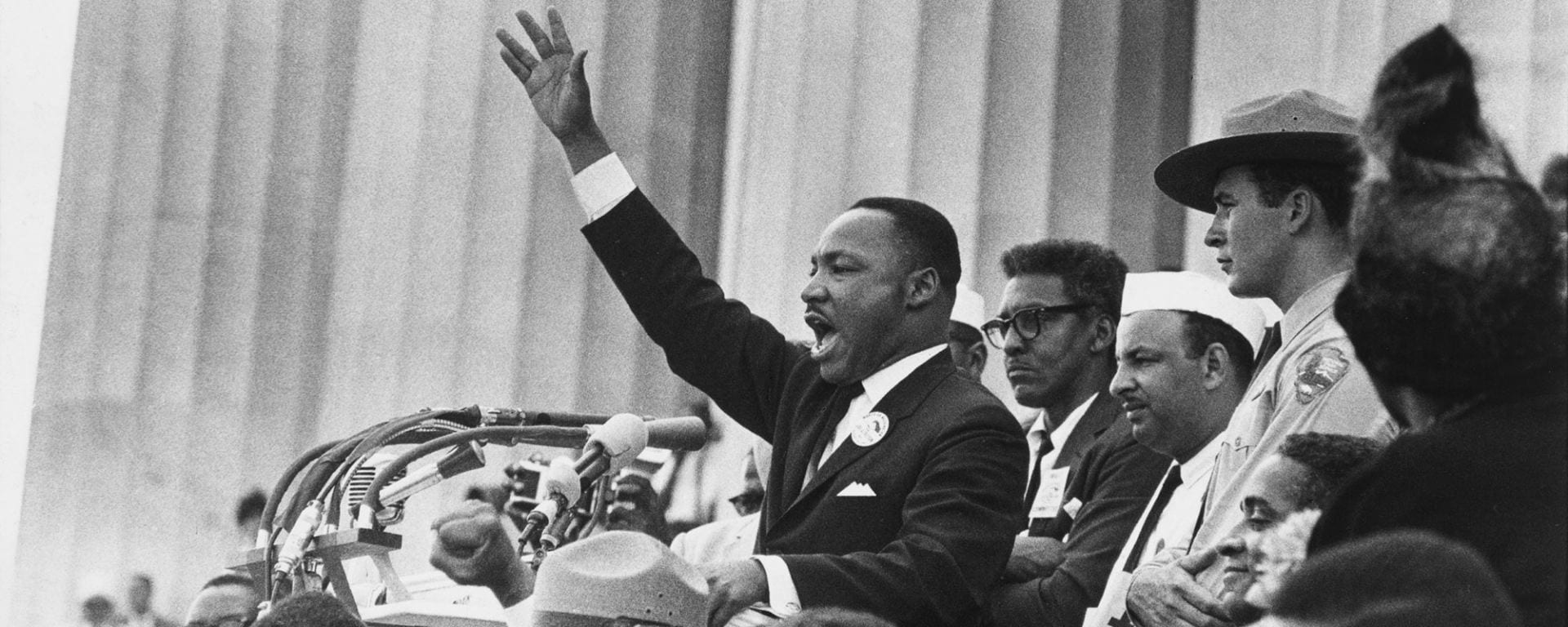 Site Home
>
Rev. Dr. Martin Luther King Jr. Convocation 2020
Rev. Dr. Martin Luther King Jr. Convocation 2020
MLK Convocation Week
January 20 – 24, 2020
Join us to celebrate the "God-given dignity, freedom, and equality of each person" during PC's third annual Rev. Dr. Martin Luther King Jr. Convocation Week. PC students, faculty, staff, and alumni, as well as the local community, are invited to attend and reflect on topics of race, religion, social class, gender, sexual orientation, and community, along with art, music, food, and fun. These programs will enhance the diversity of learning experiences and foster a more globally literate academic community.
Tentative Schedule for 2020
Monday, Jan. 20
MLK Day of Change
Tuesday, Jan. 21
MLK Prayer Vigil | 7:00 p.m.
St. Dominic Chapel
The MLK Prayer Vigil has been a longstanding tradition at Providence College. A collaboration with the Office of Mission and Ministry, Office of the Dean of Undergraduate and Graduate Studies, and the Multicultural Scholarship Program, this campus-wide program is an opportunity to remember the life of Rev. Dr. Martin Luther King Jr. through song, preaching, music, and readings from Scripture and excerpts from Dr. King's sermons and speeches. Martin Luther King was a man who believed deeply in the good news of Jesus Christ, and it was the Gospel that largely impacted Dr. King's work in efforts to promote peace, justice, and equity for all people, no matter their race, ethnicity, or creed. We gather together in prayer at this vigil to honor the legacy, teaching, and faith of Dr. King. In doing so, we ask for God's blessing upon our campus community – that God's love would heal any and all wounds of injustice, that we would be led to see the authentic Truth that sets us free, and that our community may be a haven of peace and concord among all faculty, staff, and students. Throughout the days' events leading up to the prayer vigil, a basket will be made available with paper and pencils for community members to write intentions to be held in prayer at the vigil. An additional opportunity to include prayers in the basket will be made available at the beginning of the vigil. During the vigil, the basket will be brought to the foot of the altar so that the prayer intentions of the community will be remembered by all.
Wednesday, Jan. 22
A Student Celebration of Rev. Dr. Martin Luther King Jr. | 6:30 p.m.
'64 Hall
As we come together to celebrate the legacy of Rev. Dr. Martin Luther King Jr., we have decided to center the Student Celebration around the hidden talents within our community. Martin Luther King stated, "People fail to get along because they fear each other; they fear each other because they don't know each other; they don't know each other because they have not communicated with each other." Therefore, with the hidden talents around campus, let us come together and learn more about each other. It will be a night filled with fun, laughter, and talent.
Thursday, Jan. 23
MLK Humanities Forum
In 2019, the MLK Humanties Forum featured Nikole Hannah-Jones, New York Times Magazine staff writer and 2017 MacArthur Fellow.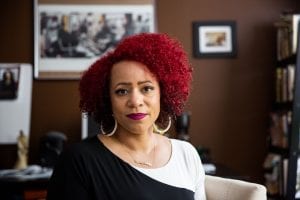 Nikole Hannah-Jones covers racial injustice for The New York Times Magazine, and has spent years chronicling the way official policy has created — and maintains — racial segregation in housing and schools. Her deeply personal reports on the black experience in America offer a compelling case for greater equity. She has written extensively on the history of racism, school resegregation, and the disarray of hundreds of desegregation orders, as well as the decades-long failure of the federal government to enforce the landmark 1968 Fair Housing Act. She is currently writing a book on school segregation called The Problem We All Live With, to be published on the One World imprint of Penguin/Random House.
In 2017, the MacArthur Foundation board recognized Hannah-Jones for "chronicling the persistence of racial segregation in American society, particularly in education, and reshaping national conversations around education reform." Her piece "Worlds Apart" in The New York Times Magazine won the National Magazine Award for "journalism that illuminates issues of national importance" as well as the Hillman Prize for Magazine Journalism. In 2016, she was awarded a Peabody Award and George Polk Award for radio reporting for her This American Life story, "The Problem We All Live With." She was named Journalist of the Year by the National Association of Black Journalists, and was also named to The Root 100. Her reporting has also won Deadline Club Awards, Online Journalism Awards, the Sigma Delta Chi Award for Public Service, the Fred M. Hechinger Grand Prize for Distinguished Education Reporting, the Emerson College President's Award for Civic Leadership, and was a previous finalist for the National Magazine Award.
Hannah-Jones co-founded the Ida B. Wells Society for Investigative Reporting with the goal of increasing the number of reporters and editors of color. She holds a master's degree in mass communication from the University of North Carolina and earned her bachelor's degree in history and African-American studies from the University of Notre Dame. For the Institute for Advanced Journalism Studies, she investigated social changes under Raul Castro and the impact of universal healthcare on Cuba's educational system. She was also selected by the University of Pennsylvania to report on the impact of the Watts Riots for a study marking the 40th anniversary of the Kerner Commission report, 2007.
Friday, Jan. 24
Rev. Dr. Martin Luther King Jr. Convocation | 4 – 6 p.m.
Peterson Recreation Center
Register Now
As part of MLK Convocation Week, the entire PC community is invited to the third annual Rev. Dr. Martin Luther King Jr. Convocation on Friday, Jan. 24, 2020.
4 – 5 p.m. Convocation 
5 – 6 p.m. Reception
Keynote Speaker:
Providence College is thrilled to welcome Ndaba Mandela, grandson of Nelson Mandela and founder of the Africa Rising Foundation, as our keynote convocation speaker. Ndaba Mandela has dedicated his life to continuing his grandfather's legacy and carrying his message of freedom. He is the author of Going to the Mountain: Life Lessons from My Grandfather, Nelson Mandela, and is currently organizing the 95th celebration of Nelson Mandela Day.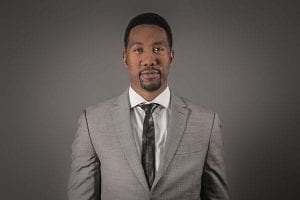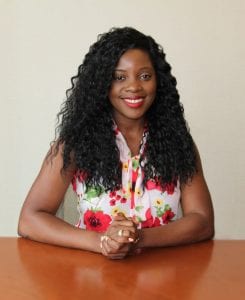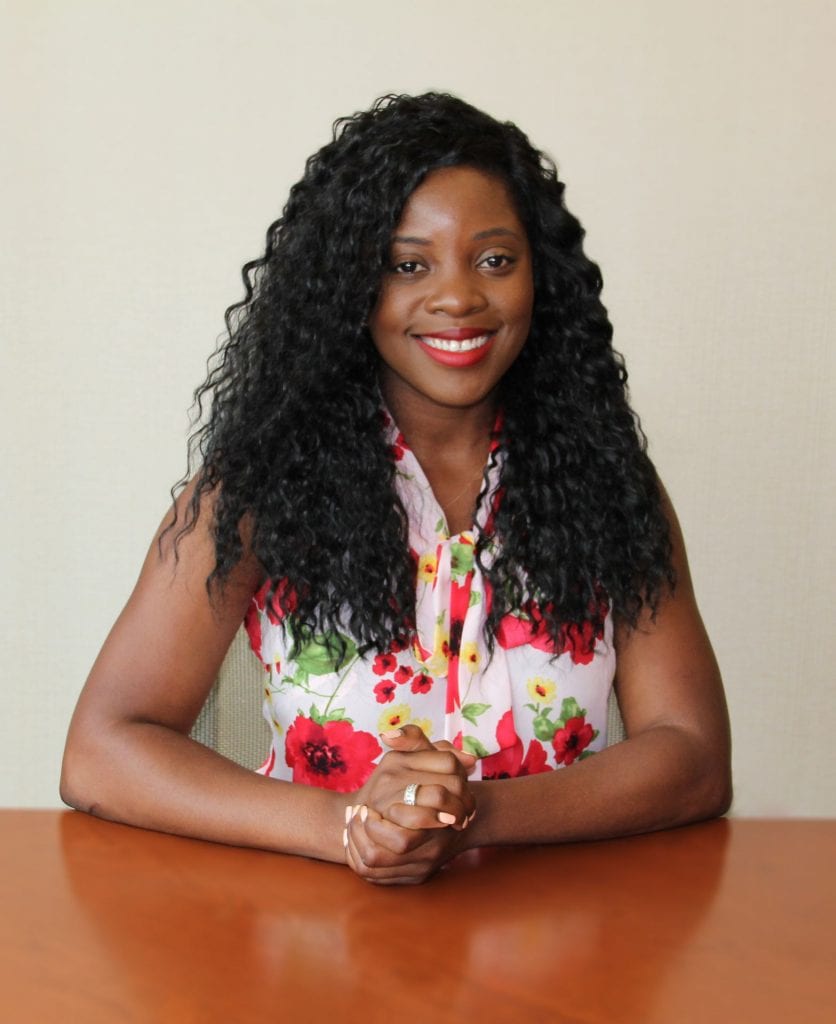 The event will also feature the presentation of the MLK Vision Award to Dr. Terza Lima-Neves '00, John Murphy '20, and the Organization of Latin American Students (OLAS).
In 2019, Providence College was honored to present its second MLK Vision Award to Jillian Rose '04. Rose, who majored in social work and health policy and management at PC, is the director of community engagement, diversity, and research at the Hospital for Special Surgery in New York City. In 2018, she received the Distinguished Educator Award from the Association of Rheumatology Health Professionals for her work understanding healthcare disparities and training health professionals to address them. Rose, who has master's degrees in public health and social work, is a doctoral candidate in health education at Columbia University.
If you are a person with a disability and require an assistive device, service, or other accommodation to participate in this event, please contact the Central Reservations Coordinator (401-865-2070; M-F 8:30 a.m. – 4:30 p.m.) well in advance of this event.
Videos from Last Year's MLK Convocation Week Events
Second Annual MLK Convocation
MLK Humanities Forum Featuring Nikole Hannah-Jones
MLK Convocation Committee
Nancy Kelley '05SCE, Co-Chair
Office of the President
Dr. Wanda Ingram '75, Co-Chair
Office of the Dean of Undergraduate and Graduate Studies
Taiwo Adefiyiju-Monwuba '14
Office of the Dean of Students
Goodness Adekoya '19
Dr. Christopher Arroyo
Department of Philosophy
Kathleen Baer '79
Office of Institutional Advancement
Rev. Peter Batts, O.P.
Department of Theology
Natalia Bauermeister '21
Tara Baxter
Office of Institutional Advancement
Quincy A. Bevely
Office of the Dean of Students
Dr. Kendra Brewster
Office of Public and Community Service Studies
Deirdre Driscoll-Lemoine '98G
Office of Institutional Advancement
Dr. Raymond F. Hain
Department of Philosophy
Jill LaPoint
Athletic Administration
Kalan Lewis '17
Office of Institutional Diversity, Equity & Inclusion
Melissa Mardo
Feinstein Institute for Public Service
Dr. Rosemary Mugan '98
Personal Counseling Center
Dr. R. Alex Orquiza
Department of History
Robert Pfunder
Office of Mission and Ministry
Pamela Tremblay
Campus Ministry
Margaret Valton
Student Activities and Cultural Programming
Rev. Michael Weibley, O.P.
Campus Ministry
Jacqueline M. White
Office of Financial Services