Rev. Dr. Martin Luther King, Jr. Convocation 2018
MLK Convocation Week
JANUARY 15 – 19, 2018
Join us to celebrate the "God-given dignity, freedom, and equality of each person" during PC's first Rev. Dr. Martin Luther King, Jr. Convocation Week. Members of the campus and the local communities are invited to come together to reflect on topics of race, religion, social class, gender, sexual orientation, and community, along with presentations of art, music, sports, food, and fun. These programs are designed to enhance the diversity of learning experiences at Providence College and empower an interest in exploring the benefits of becoming a more globally literate academic community.
MONDAY, JAN. 15 | 8:30 A.M. – 3 P.M.
Celebration of Rev. Dr. Martin Luther King, Jr.'s  "Beloved Community"
Various Campus Locations
PC students and area middle and high school students will experience Rev. Dr. Martin Luther King Jr.'s vision for a beloved community through a series of storytelling and other activities.
TUESDAY, JAN. 16 | 5 – 8 P.M. 
Strength of our Roots: A Student Celebration of Rev. Dr. Martin Luther King, Jr.
'64 Hall, Slavin Center
This event will showcase and highlight the beauty of the cultures represented at PC through student performances, local artists and vendors, and by sharing authentic African, Caribbean, and Black American cuisine.
WEDNESDAY, JAN. 17 | 7 – 8:30 P.M. 
MLK Candlelight Vigil 
Saint Dominic Chapel
In collaboration with the Office of Mission and Ministry, the Office of the Dean of Undergraduate and Graduate Studies, and the Multicultural Scholarship Program, this longstanding tradition at PC will celebrate the life and memory of Rev. Dr. Martin Luther King, Jr. through song, poetry, reflections, music, and  a traditional reading of the "I Have a Dream" speech.
THURSDAY, JAN. 18 
Rev. Dr. Martin Luther King, Jr. Convocation | 4 – 6 P.M.
Peterson Recreation Center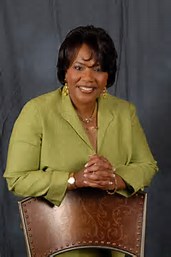 Keynote Speaker: Bernice A. King, youngest daughter of  the late Rev. Dr. Martin Luther King, Jr. and Coretta Scott King, is nationally and internationally known orator. A strong advocate for nonviolence and an ordained minister, she serves as the chief executive officer of The King Center.
King has been featured on numerous television shows, in magazines, and is the recipient of a host of awards and accolades. She was one of 15 delegates selected to meet Pope Benedict XVI during his visit to the U.S. in 2008, and she received a Lifetime Achievement Advocate Award from the National Coalition of 100 Black Women, Inc. in 2009. Continuing her parents' legacy, she spearheaded the global events commemorating the 50th anniversary of the March on Washington, launched the first Be A King Summit in Montgomery, Ala., and acts as a mentor through the Coretta Scott King Young Women's Leadership Academy.
King is a graduate of Spelman College. She holds a Masters of Divinity and Doctorate of Law from Emory University and an honorary Doctorate of Divinity degree from Wesley College. She is also a member of the State Bar of Georgia, a published author, and a trained mediator.
Following the speaking program, there will be a brief reception in the Peterson Recreation Center.  Bernice King will be available for a book signing. Books will be available for purchase at the reception.

The Rev. Dr. Martin Luther King, Jr. Convocation will also feature the presentation of the first MLK Vision Award to Dr. Francis MacKay, Dr. René Fortin (posthumous), Rev. Robert A. Morris,
FRIDAY, JAN. 19 | 3 – 5:30 P.M.
Humanities Forum – Faculty Panel Discussion  
Creating Community: Making MLK's Dream a Present-Day Reality
The Center at Moore Hall, Rooms 124 and 125
If you are a person with a disability and require an assistive device, service, or other accommodation to participate in this event, please contact the Central Reservations Coordinator (401-865-2070; M-F 8:30a.m. – 4:30p.m.) well in advance of this event.